Corfu Retreats
Offering immersive retreats and unique experiences on the stunning, historical Greek Island, Corfu.
Scheduled dates
15-22 May 2023
FEMALE RETREAT
Greek Art & Culture Summer Retreat
Greece has some of the richest cultural heritage imaginable. My Art & Culture Retreat is the perfect opportunity to immerse yourself in a rich, historical story that spans back to…
Signup
Be the first to hear about new dates by signing up to our newsletter
Corfu Wellness Retreat
Immerse yourself in a journey of wellness to reconnect to body and soul. My Wellness Retreat creates the ultimate sanctuary of peace, relaxation and escape from modern world stress on…
Signup
Be the first to hear about new dates by signing up to our newsletter
Corfu Culinary Autumn Retreat
My culinary Greek retreat introduces you to the people I know, to share in their knowledge and experience Greek cuisine firsthand.
Signup
Be the first to hear about new dates by signing up to our newsletter
The Retreats
Discover Authentic Greece…
Away from the crowded resorts, I invite you to uncover authentic Greece on the island of Corfu. This is a place of lush greenery and idyllic coastlines, of abundant, fresh produce and lifetimes spent enjoying the simple things.
I'm Lynette, your host on this magical island. Corfu captured my heart many years ago and now, driven by a passion for Greek; Corfu culture, I offer curated Greek retreats that uncover the island's best-kept secrets.
Explore our intimate Greek retreats, slow down and join us. The good life is waiting for you.
Experience the extraordinary
Of course, the people that know Corfu the very best are those that live here. From local yiayias (grannies) with their secret, time-honoured recipes to Vasiliki, the owner and cook of a local winery, we'll explore the flavors and tastes of authentic Greek cuisine. 
Experience a walking tour to uncover the hidden gems of the Old Town and sample local delicacies as you go. There are boat trips to relax on, tavernas to enjoy and wonderful people to meet that will truly take you to the generous heart of authentic Greece. 
Why book?
Love Greek Locals
Of course, the best people to teach us are the ones that live here; they're my partners in helping to uncover the real Corfu.
Unique experiences
I've spent the last few years uncovering the very best that Corfu has to offer so that you don't have to do all the hard work.
Small groups
Small groups of 5 to 10 people maximum. Guaranteed departures from 5 people.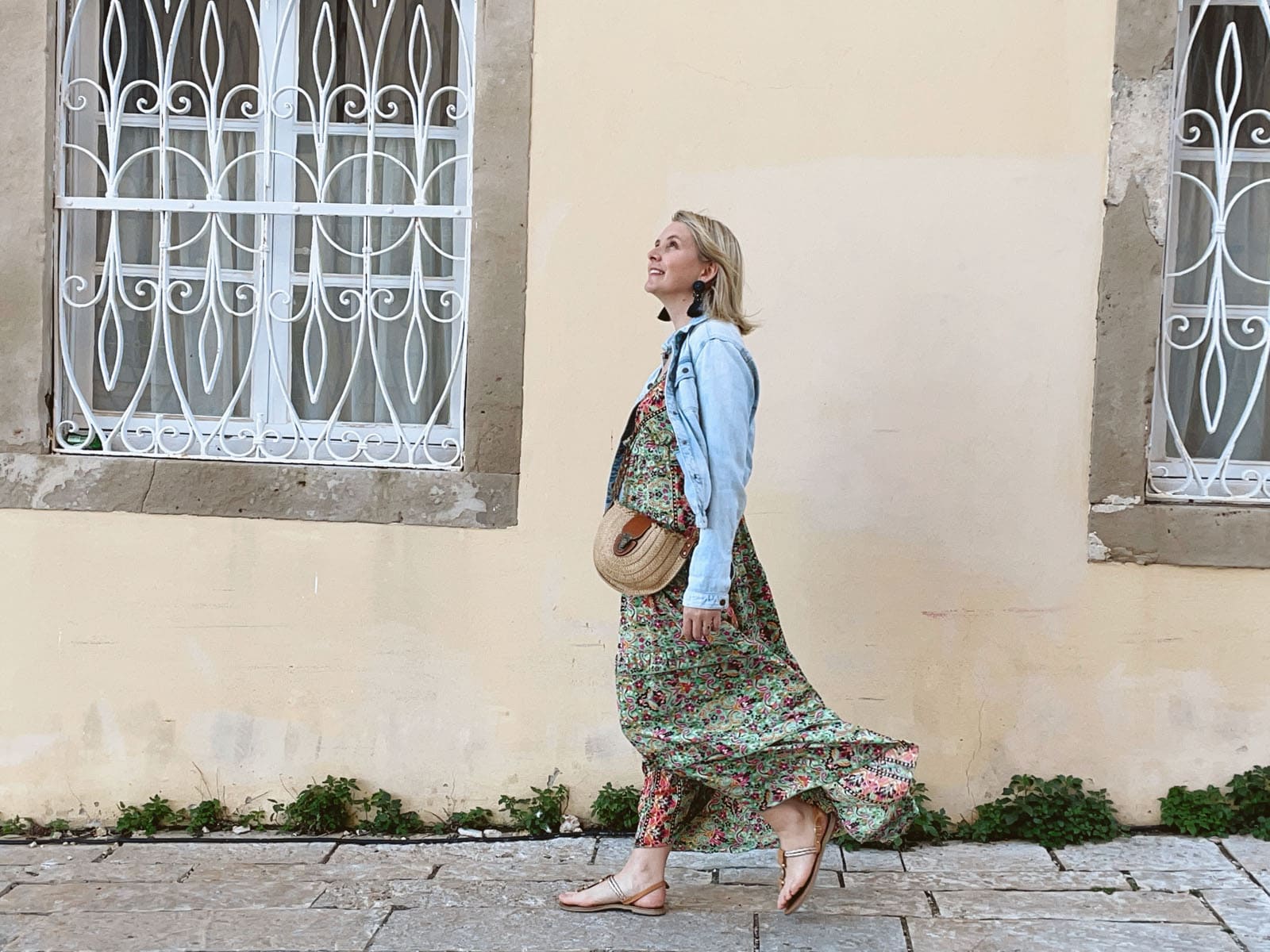 Curated by Lynette
I'm your host, Lynette. I became a resident on the island of Corfu after falling in love in a story that spans South Africa, London and Greece. But that's one for another time.
I'm looking forward to giving you the warmest welcome and sharing my love of Corfu with you. Having been immersed in Greek culture for a while now, I'm no stranger to picking olives, making wine or planting vegetables and I want to share my firsthand experience of everyday life so that you can enjoy it too. Greece is a constant source of inspiration to me and it's my honour to make sure you get to experience authentic Greece and its most beautiful gems.
Meet Lynette